How to optimize common processes after a merger in the banking sector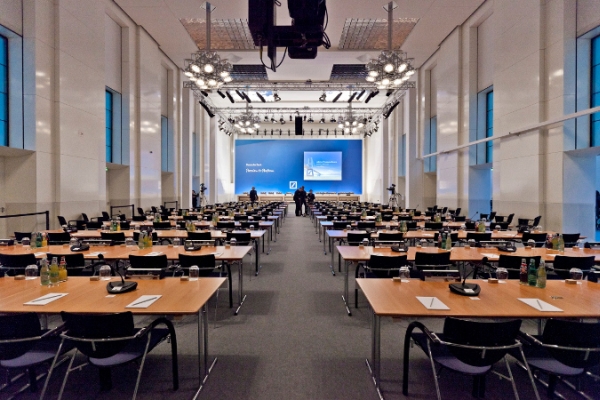 Our challenge

Two large German banks were to merge, and this would mean combining service and sales operations. Clients would now encounter a single corporate operation, with a unified, seamless look and feel for ATMs, call centres and online banking services. For the transformation to go well, huge restructuring would be needed both in terms of infrastructure and of cooperation among newly combined teams. inspiranten were brought on board as a sparring partner and a source of ideas, but was also tasked with conceiving and organizing a special project conference to implement change as smoothly as possible.
Our solution
Corporate culture was at the very top of the project's agenda. In the course of a one-day conference in Frankfurt, teams from the previously separate companies got know to each other, and immersed themselves in common projects, developing new processes and setting ambitious goals for further cooperation. This was intensive work, carried in mixed groups composed of 120 key executives from the two formerly separate companies.
The central theme of the conference was the image of a window. This was, first, a metaphorical window which encouraged staff from both banks to look deeply into each other's culture and operations. But the window was also a shared window, looking out towards a shared future. With this in mind, the conference's evening events had a highly appropriate venue: Windows 25, a restaurant on the twenty-fifth floor of Frankfurt's Japan Tower, offering stunning views of the city.
Our success

The conference enabled a new level of cooperation within and between the project teams created by the merger. In the course of the event, staff from both banks came to know and understand their counterparts better, as well as learning in detail about the merged company's ongoing projects. This deeper understanding, and the personal contacts created, had a positive effect on future cooperation and made a real impact on organizational efficiency.
Location: Frankfurt, Deutsche Bank - Hermann Josef Abs Room and Windows 25