Urban gardening and Easter eggs galore
BERLIN: NEW TRENDS AND OLD CUSTOMS...
Everywhere you look, people are planting. Even those without a garden of their own can contribute to the greening of Berlin, by planting flowers and vegetables in public places. It's called guerrilla gardening.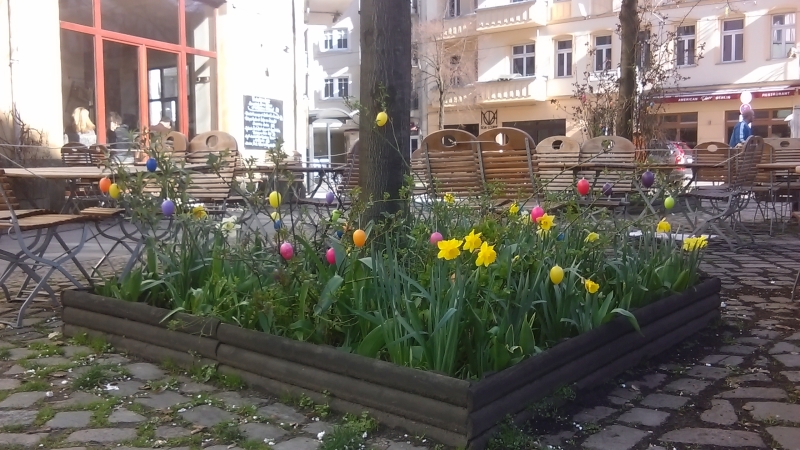 You can do something for your immediate environment, entirely off your own bat. Just go and plant some flowers in a public place – you'll make the city that little bit greener, that little bit more cheerful. The place will also smell a whole lot nicer.
Strolling through the Friedrichshain neighbourhood on Easter weekend, I discovered a little artwork: an urban flower bed, including Easter eggs!
The egg is a symbol of life and renewal. Painting Easter eggs and hiding them for an Easter egg hunt is a very widespread custom. Long ago, Easter eggs were intended as a sacrifice to Ostara, the goddess of spring; today, they serve more as a symbol of friendship.