Bobbleize Me! – Inspiration from a bobble hat?
BOBBLE HATS MAKE YOU FEEL COSY AND GOOD, THEY KEEP YOU WARM BUT CAN ALSO BE AN EXPRESSION OF INDIVIDUALITY.
Suddenly, bobble hats are everywhere. It almost feels like an invasion. Maybe it's the cold winter climate, but there are a lot of synonyms for bobble hats in German… Bommelmütze… Plümmelmütze… Pudelhaube… Bommelhaube. The dictionary defines the famous headgear – which we knew and loved as children – as 'a knitted or crocheted woollen hat which fits closely to the head, and can be pulled down over the ears'.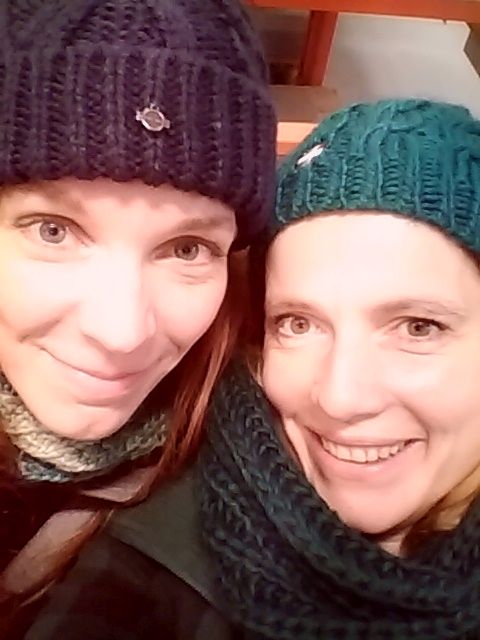 But who is behind the current trend for these hats? Looking for an answer, we were surprised to find it was a very male-dominated field!
WHAT ARE MEN DOING CROCHETING?
In 2009, in the Oberfranken region, two snow freaks Felix Rohland and Thomas Jaenisch launched what became a hyped-up crochet phenomenon ­– Myboshi, a movement for true crochet addicts, including a national championship. "Boshi" is Japanese for cap, and "My" stands for the individuality of every single personalized hat. Before long, Myboshi was gracing the front pages of style magazines. But the hobby remains a very personal one: the company is still devoted to self-made bobble hats made from colourful wool: www.myboshi.net
Further north, the city of Hannover has its own bobble hat culture. Two years after Myboshi, Mathias and Moritz Menzel founded the family business bommelME. The idea was to set up a 'beanie brand with sex appeal'.  Their online shop includes a customisation tool, the Bommelizer, which allows anyone to create the bobble hat of their dreams. www.bommelme.com/bommelizer
We live in the Web 2.0 epoch: every individual can broadcast themselves to the world. Now, they can also create and wear individualised clothing, with or without a bobble.
Sent to you with inspirational, cheerful, almost-springtime greetings.