Using structured dialogue to convey core company values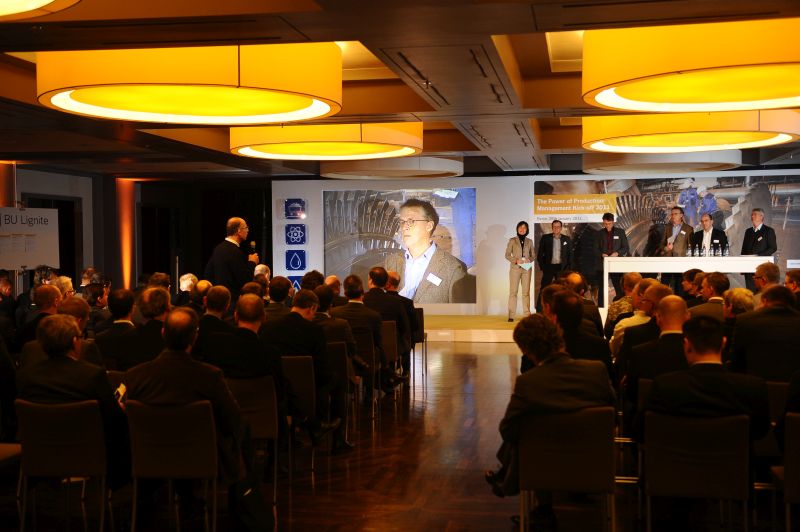 Our challenge

After a major restructuring, a leading European energy company formulated new core values for the organisation as a whole. inspiranten were asked to explain the company philosophy to 120 senior managers in a lively, relevant way. They would then communicate these values to their own teams, working with them to further develop the values in their own areas of responsibility.
Our solution

We chose one of the core values – learning – as the meeting's key theme. The participants, some of whom came from business units outside Germany, got to know each other and the city of Berlin, while learning in detail about the post-restructuring goals and the new direction of their business units.
The meeting, held at a five-star hotel in the German capital, began with a presentation of the new values by top executives. Participants then formed into smaller groups to develop efficient ways of integrating these values into the work of their own teams. Specific action points, processes and goals were agreed on, then presented to the larger group. To help stimulate abstract thinking, executives were also introduced to unfamiliar technologies and media, including a demonstration of augmented reality in real time.
After the formal work of the meeting was over, participants were taken on an interactive video bus tour around Berlin. This voyage of discovery ended at the location for the evening's events, overlooking the city's beautiful Gendarmenmarkt square with its historic churches. Here, the theme of learning continued with puzzles and international party games.  
Our success

The idea of continuous learning went down extremely well with the invited managers. They developed a better understanding of the new corporate values, working through concrete themes directly relevant to their own responsibilities. Moreover, our playful learning methods also allowed them to get to know foreign colleagues in a relaxed, informal atmosphere. Receptivity to the company's new values was substantially improved, along with greater capacity to apply these values within their own teams.
Client: Vattenfall Europe AG
Location: Berlin, Hotel Concorde