A premiere with a difference: legal software becomes the talk of the town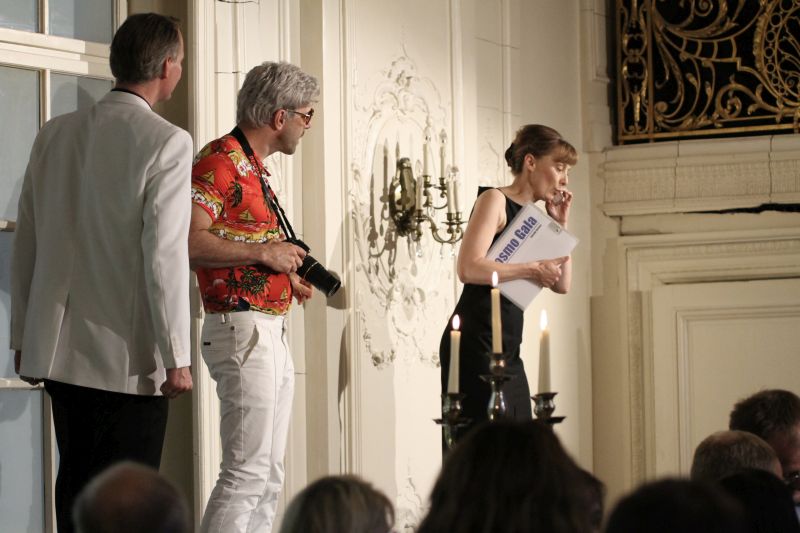 Our challenge

For many years, AdvoService, a leading supplier of legal software, had been a certified systems partner of DATEV, an information services provider for tax professionals, accountants and lawyers. Building on that long-standing relationship, the two companies threw an unusual premiere party at Berlin's iconic Potsdamer Platz, a location closely associated with the film business. Around one hundred potential new clients were to be introduced to the new legal software DATEV Anwalt classic pro in a relaxed, entertaining environment. Another goal of the evening was to teach the guests' more about the two companies' many years of joint experience and consultancy expertise.
Our solution

We designed the software presentation as if it were a high-profile film premiere. The location was the Historic Breakfast Room in the Sony Center at Potsdamer Platz, close to Berlin's most prestigious film venues, which play host to the annual Berlin film festival.
The functionality and advantages of the new software were demonstrated in a special performance featuring DATEV management along with professional actors trained in improvisation.
inspiranten developed the film premiere concept and were entirely responsible for its implementation on the night. The script for the ninety-minute performance communicated the benefits of the new software in a humorous, entertaining way. 
Our success

AdvoService invited around one hundred lawyers to celebrate the premiere of DATEV Anwalt classic pro. The combination of entertaining skits and succinct software presentation grabbed the attention of the demanding audience, creating a highly positive impression of the new product and the two companies involved. The creative presentation resulted in a substantial number of consultancy inquiries from first-time customers.
Client: AdvoService GmbH & DATEV eG
Location: Berlin, Sony Center
Type: Product presentation