Projects galore when global start-ups meet top energy suppliers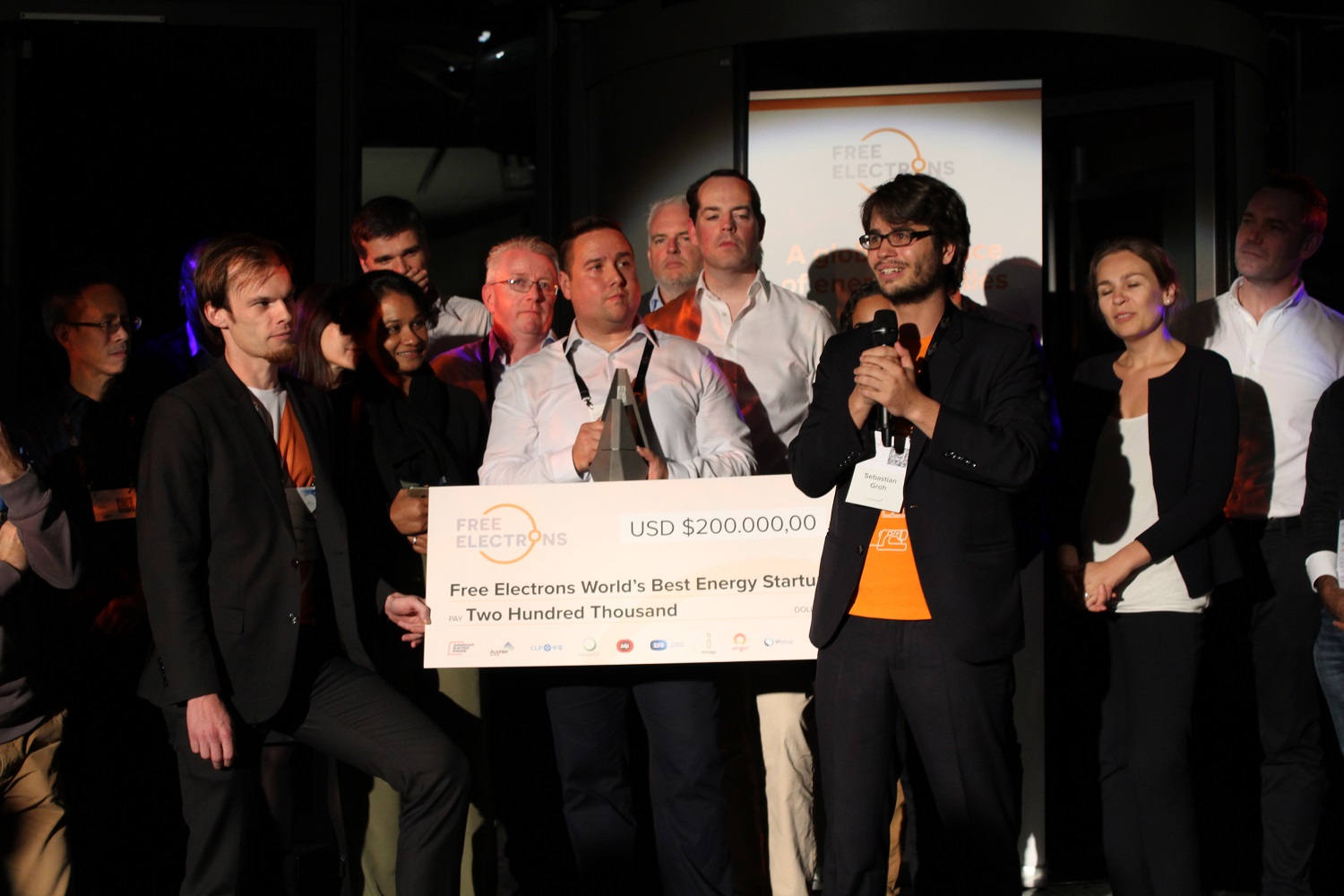 Our challenge
Four years ago, the Free Electrons programme was established to develop new ideas and concepts which could transform the future energy market. Free Electrons represented a unique global venture between a host of energy supply companies: American Electric Power, AusNet Services, CLP, Dubai Electricity and Water Authority, Electricity Supply Board, Energias de Portugal, Origin Energy, Singapore Power, Tokyo Electric Power Company, and innogy New Ventures.
The programme was aimed at established startups working on diverse issues on energy generation and supply, including clean energy, energy efficiency, electromobility and digitization. After the selection process, and an initial 'bootcamp', fifteen startups were chosen for the final stage of the Free Electrons programme. The finalists then participated in three international modules located at different global locations: here, finalists focused on concrete case studies and pilot projects, while working closely with mentors and decision-makers.
Over the course of a week, startups and judges shared ideas and created close working relationships. The last day saw the presentation of the best business ideas, ideally for future joint production between participants
In 2018, the final module took place in Berlin. A week's intensive work culminated in teams presenting their pitches to top decision-makers and investors. The eventual winners received their prize at an awards ceremony. This entire week-long module was designed by the inspiranten team. The client wanted plenty of space for dialogue and networking, but also quieter moments to allow genuine, feasible ideas for the future energy industry to be developed.
Our solution

In typical Berlin spirit, we set up a kind of shared accomodation for everyone, the 'Free Electrons Houseshare'! For the entire week, both the fifteen start-ups and the executive decision-makers lived cheek-by-jowl, in spaces arranged around a typical Berlin inner courtyard. The building was formerly an industrial smithy, but has now redesigned to into living spaces of varying sizes, arranged around the building's different levels. The roomy loft spaces atop the old industrial structure were a perfect location for hard work and intensive discussion about the prospective projects. Participants ate together in the large-scale dining facilities, and even enjoyed barbecues in the leafy courtyard. It turned out to be an unforgettable experience for the remarkably diverse international group. For seven days, they shared their daily lives, developed a common frame of mind, and enjoyed some authentic Berlin flair.
The Free Electrons programme facilitates energy supply companies and startups to develop ideas for intelligent, clean, universally accessible energy, testing their conjectures in workshops and small break-out groups. During the week, the Technical University's EUREF campus saw the visiting startups meet with counterparts from the thriving Berlin tech scene, as well as with key opinion formers. This 'immersive ecosystem' allowed for a thriving exchange of views. An 'unconference' held on the penultimate day gave selected Free Electrons startups an invaluable and unique opportunity to pitch 350 key energy sector opinion formers.
The week's first high point was Demonstration Day, held at the historic Café Moskau, where startups pitched their project a final time to investors and executives. The second high point was the prize-giving ceremony, held in Berlin's Technology Museum. This year's winner would receive prize money of over US$200,000. Big money for a startup, but the contacts and negotiations launched by the week's events may well be worth considerably more.
Our success

Participants in the international Free Electrons programme were immersed in an authentic Berlin experience, but also had plenty of time and space for serious discussions with executives, investors, and significant players in the Berlin energy industry. Feasible projects took their first steps on the path to realization, and new investment rounds were set in motion.
For the inspiranten team, the final module of Free Electrons 2018 represented a logistical triumph. The challenges were considerable: a week-long event, four locations, project work in three time zones, a packed programme of events and more than 300 direct contacts for every participant.
Client: innogy New Ventures LLC
Location: Old Smithy's Dizzle, Café Moskau, EUREF-Campus, Technology Museum Berlin